Walk your way to wonderful Nordic shorts

Tag #cinemawalk to share your experience.
In the 33 years that the festival has been taking place we've received and shown thousands of wonderful films. The Cinema Walk is a way to showcase some of our favourites; from a woman trying to survive in the world while looking like Donald Trump, to talking buildings in Oslo, to a reflection on Malmö's limestone quarry – there is something for everyone. We've even made a small section for the youngest audience!
It is our way to merge the city with the festival. We've found 20 sprawling and alternative screening venues across town. You can watch films while you eat, shop or get a haircut. And if you can't get enough of shorts, you can scan the QR-code next to the screen and listen to filmmakers tell you a story about the film.
Programmed by Amila Cirkinagic



Rearrange the films as you see fit and create your own cinematic tour of the city and refresh if you ever feel like starting over.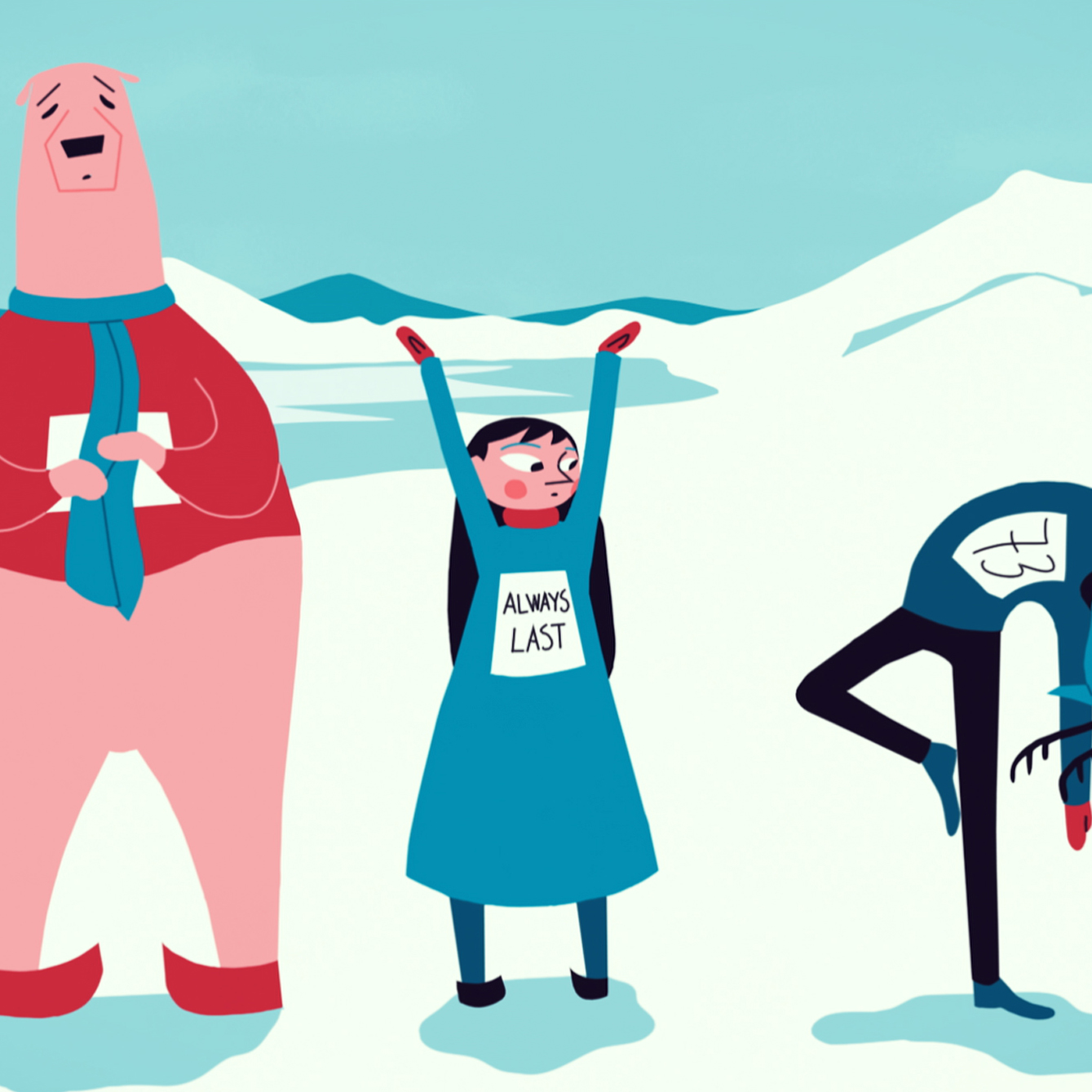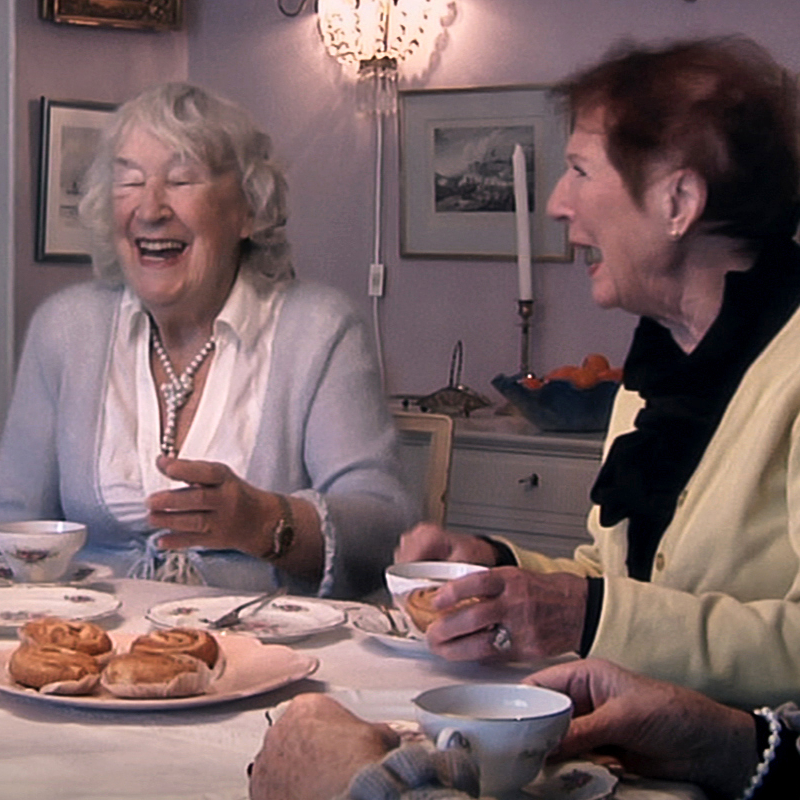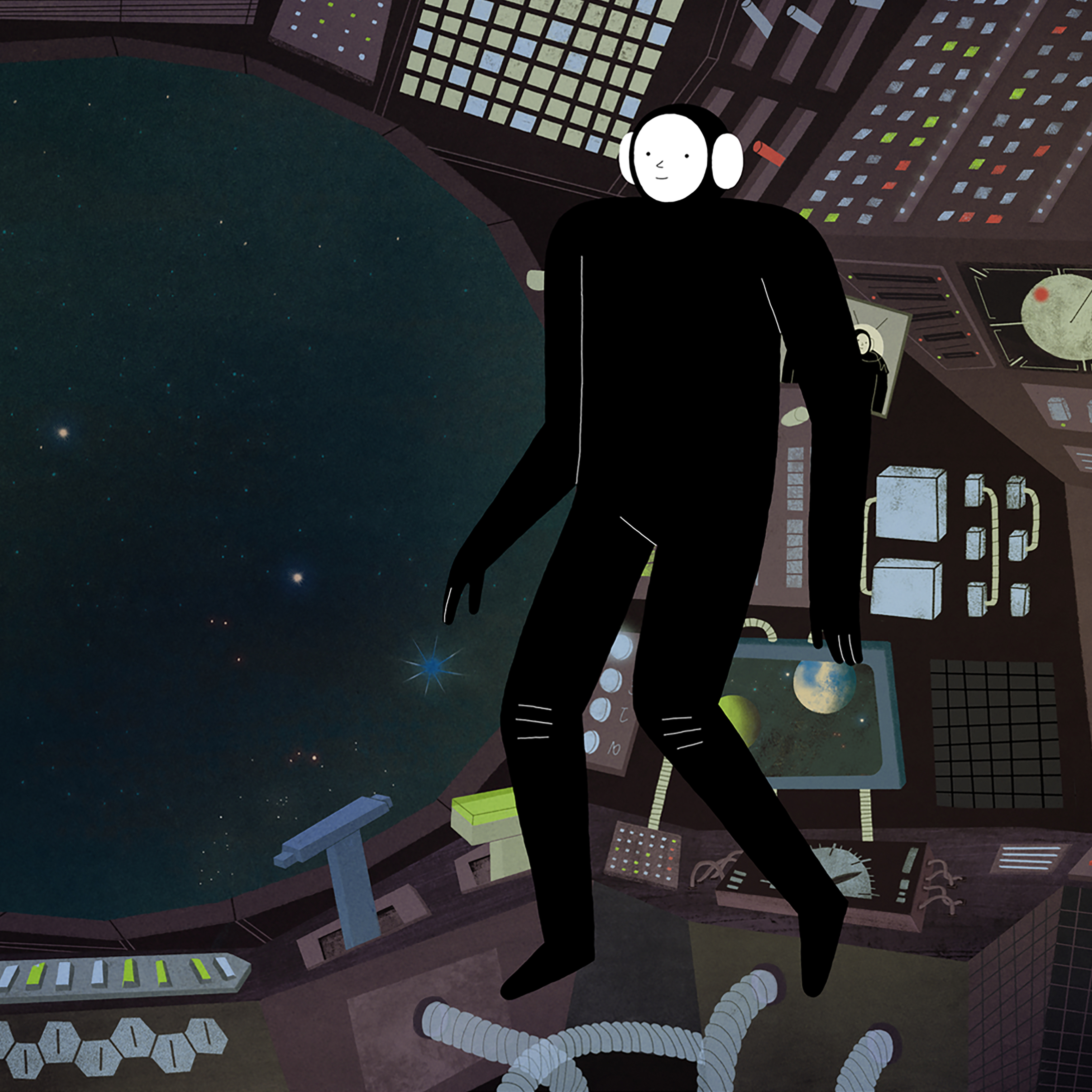 Triangeln 2, Malmö

Welcome to our festival hotel! Watch a film before you check in.

Grab Them
Morgane Dziurla-Petit / Sweden / 2020 / 12 min

Sixty-year-old Sally longs for love and happiness. Lately her search has been complicated by the fact that she resembles the current American president. One man's crazy assault on the world is a lonely woman's burden.
Nobelvägen 21, Malmö

On busy Nobelvägen, find the non-profit organisation Malmö Ideella – a force for a sustainable future.

How to Pick Berries
Elina Talvensaari / Finland / 2010 / 19 min

Visitors from a distant land appear in the misty swamps of northern Finland. Though harmless, their foreignness disrupts local habits. They have come to pick berries, and suddenly, berry-picking seems to embody all the values of local culture. Who is responsible for the situation? Who profits? An exploration of Finnish thinking and the absurdities of the global economy.



Karlskronaplan 11, Malmö

The queer melting pot of Malmö!

My Gay Sister
Lia Hietala / Sweden, Norway / 2017 / 15 min

Ten-year-old Cleo has a head full of questions: How can I tell if I'm in love with somebody? How do I know if I prefer boys or girls? Ever since her older sister began dating another girl, Cleo has been stirred by new, strange feelings. During a trip to the Norwegian fjords, she starts talking to a young couple and is given helpful advice.
Falkenbergsgatan 4A, Malmö

Howdy! Meet the coolest cowgirl in town, in one of the latest additions to Malmö's flourishing cultural life.


The Death of an Insect
Hannes Vartiainen & Pekka Veikkolainen / Finland / 2010 / 7 min

We are in a vast, lifeless landscape. Time stands still in the isolated hollows of urban structures and among the horribly deformed remains of insects. A mad ballet starts. A newly hatched butterfly is about to die.


Hantverkaregatan 20, Malmö

Anti as in Anti bookstore. Publishing house and antiquariat.

Enclosed Moments
Jens Klevje & Fabian Svensson / Sweden / 2012 / 28 min

A reflection on Limhamn's limestone quarry just outside Malmö. A place where Man has changed and developed the landscape. A unique ecosystem has emerged; plants and species have created something beautiful out of the mangled landscape.



Östra Rönneholmsvägen 20, Malmö

"Breaking new ground, while keeping tradition alive."


Solar Walk
Réka Bucsi / Denmark / 2018 / 21 min

The meaning of any action exists only from the perspective of the individual, but is never categorical when looked at from the perspective of a solar system. This is about the melancholy of accepting chaos as beautiful and cosmic. Passion for creation is projected through the unique and playful texture of the animation craft itself.

Södra Förstadsgatan 81B, Malmö

Catch a film and get a fresh cut!


Guri Gursjen & Gursjan Gru
Eirik Aure & Johanne Anda / Norway / 2009 / 10 min

Guri and Gursjan are two lonely punk rockers in the big city. They are both trying their best to be rebels - not easy when the world around them wants everyone to conform. At the very least, it would be nice if they could meet and stop being lonely. But how?
Falsterboplan 27B, Malmö

The Latin American, political and cultural living room of Möllan. Buy a Club Mate and enjoy the show.

Coffee Time
Maria Fredriksson / Sweden / 2013 / 14 min

Four widow friends in their late 80s meet for coffee. But instead of knitting or grandkids, their conversation is about sexual experiences and expectations, aging bodies and why sex is better now than before. They are open-hearted, bold and humorous.
Spånehusvägen 47, Malmö

Take a ceramics course, learn a new language or how to unionise. You could also take the easy way out and watch a film.

Helium
Anders Walter / Denmark / 2013 / 23 min

Alfred is a boy dying in hospital. But the hospital's eccentric janitor Enzo tells him stories about a fantasy world called Helium and Alfred regains joy and happiness and finds a safe haven.
Amiralsgatan 47, Malmö
Tango and Gelato? And music and art and much, much more.
Chum
Jörundur Ragnarsson / Iceland / 2013 / 15 min
Uggi and Kiddi are bachelors pushing seventy whose routine small-town life together resembles a marriage. Everyday they do exercises, soak in the hot tub, then work side by side baiting squid for Icelandic long-line fishing boats. One morning they arrive at the pool and find Rosa, a buxom and beautiful woman their own age, soaking serenely in their hot tub. Kiddi invites Rosa to Uggi's birthday party and their friendship is suddenly in danger.
Gustav Adolfs torg, Malmö

The essential mid-cinema walk stop, at the cleanest toilets in town.

Slavek the Shit
Grímur Hákonarson / Iceland, Estonia / 2005 / 15 min

A love story in a public toilet in the centre of Prague.
Claesgatan 8, Malmö
Möllan's alternative shopping mall.
Clumsy Little Acts of Tenderness
Miia Tervo / Finland / 2015 / 9 min
A weekend father wants to bond with his teenage daughter by taking her with him to the carwash. They end up on a life-changing adventure in the supermarket, at the endless sanitary towel aisle. They get "help" from an older lady who shares intimate stories of her experience, some about menstruation, some on wildly different topics.
Anckargripsgatan 3, Malmö

Where ideas come to life! A start-up house for all the creative minds of the city.

Load
David René Christensen / Denmark / 2012 / 6 min

A man covered in responsibilities and burdened by the weight of his work is swept away on a journey that changes his perception of life.



Ola Billgrens plats 2-4, Malmö

A centre for the arts. Come and watch a film in the lobby before entering the exhibitions.

Shadow Animals
Jerry Carlsson / Sweden / 2017 / 22 min

A young girl, Marall, goes to a party with her two dads. Wide-eyed, she witnesses grown-up rituals. There is a shadow over the party that only Marall seems to notice. As the evening progresses she finds the adults' behaviour increasingly strange. Everyone at the party is trying to conform but not everyone succeeds. A study in adult behaviour through a child's perspective, and the relationship between acting and dancing.

Nobelvägen 107, Malmö

Take your time at this one. A beer and a vegetarian pizza please!

Listen
Hamy Ramezan & Rungano Nyoni / Denmark, Finland / 2014 / 13 min

Copenhagen. A police station. A foreign woman wearing a burqa is there with her young son to file a complaint. But the interpreter seems unwilling to help.

Friisgatan 14, Malmö

A pop-up cinema in an empty shop window.


Do You Still Remember Hilma Limperi
Jukka Kärkkäinen / Finland / 2009 / 12 min

Tero, 28, from Northern Finland is to be a father but has not told anybody. One Saturday night in December his friend Saku comes for a visit, bringing Tero two pairs of baby overalls. Somehow the whole village has heard the news. The men want to drink a toast to fatherhood.
Hedmanska gården, Lilla torg 9, Malmö

A meeting spot for form, design and art, located in the picturesque area of Gamla stan.


Oslo Tales
André Chocron / Norway / 2017 / 10 min

Stories and observations about people in Oslo, told by some of the city's most visual but least talkative inhabitants: the houses and apartments. Sound recordings of real people combine with animated video clips of the different places people live. The houses tell the stories themselves.

Bergsgatan 14, Malmö

Some would argue that they make the best falafel in town. Especially the vegans.

Fantasy
Teemu Nikki / Finland / 2016 / 10 min

A country boy doesn't want to eat potatoes. He wants something more exotic.
Ystadsgatan 9A, Malmö

Pop down to the convenience store for some pistachios and a screening.

Old Man and the Lady
Markku Heikkinen / Finland / 2010 / 15 min

Every day 73-year-old Seppo shouts to 102-year-old Linda: 'Shut up!' ln a small red hut in north Finland in the middle of nowhere, they derive joy from little things. A film about life in the remote villages of the Kainuu region and a lifestyle that is doomed to vanish.


Folkets Park, Norra Parkgatan 2, Malmö
Located next to the playground, we show a special programme for kids.
Aston's Stones
Lotta Geffenblad & Uzi Geffenblad / Sweden / 2006 / 9 min
Aston finds stones on his way home. He feels sorry for them. They are lonely, bored and frozen so he picks them up and takes care of them. It soon gets crowded at Aston's house and his parents feel they need to do something about it.
The Marathon Diary
Hanne Berkaak / Norway / 2015 / 8 min
Always Last is on an adventurous marathon through the cold and mythic landscape of Lapland. She discovers that the run is not a straight line between start and finish. Grotesque events, unforeseen temptations and fun absurdities drive her off course and she lags further and further behind. But in the end the diversions become the reward. It is not about winning or losing – the real risk is losing yourself.
Whistleless
Siri Melchior / Denmark, Sweden, UK / 2009 / 5 min
In a lively and colourful town, everyone can whistle except for a small bird called Whistleless. He flies around trying to whistle, but is so hopeless that everyone has given up teaching him. After much trial and error, Whistleless realizes that he has what it takes.